Be natural, just as you are. Let your instinct guide you and show off your true essence with our special selection of gold jewellery.

Although it may not look like it, gold is a natural element that has been present in the earth for thousands of years. In its purest state, it is collected from streams and mines, treated, and moulded to create fantastic jewellery that tells stories and commemorates moments in our lives.
Gold rings and bands in intertwined and voluminous shapes recall the origin of this precious metal and enhance its splendor thanks to their organic and flowing design.
Jewellery with designs of wild creatures such as snakes and elephants, or jewellery with floral designs and natural gemstones. This is Ole Lynggaard, the most genuine Danish brand.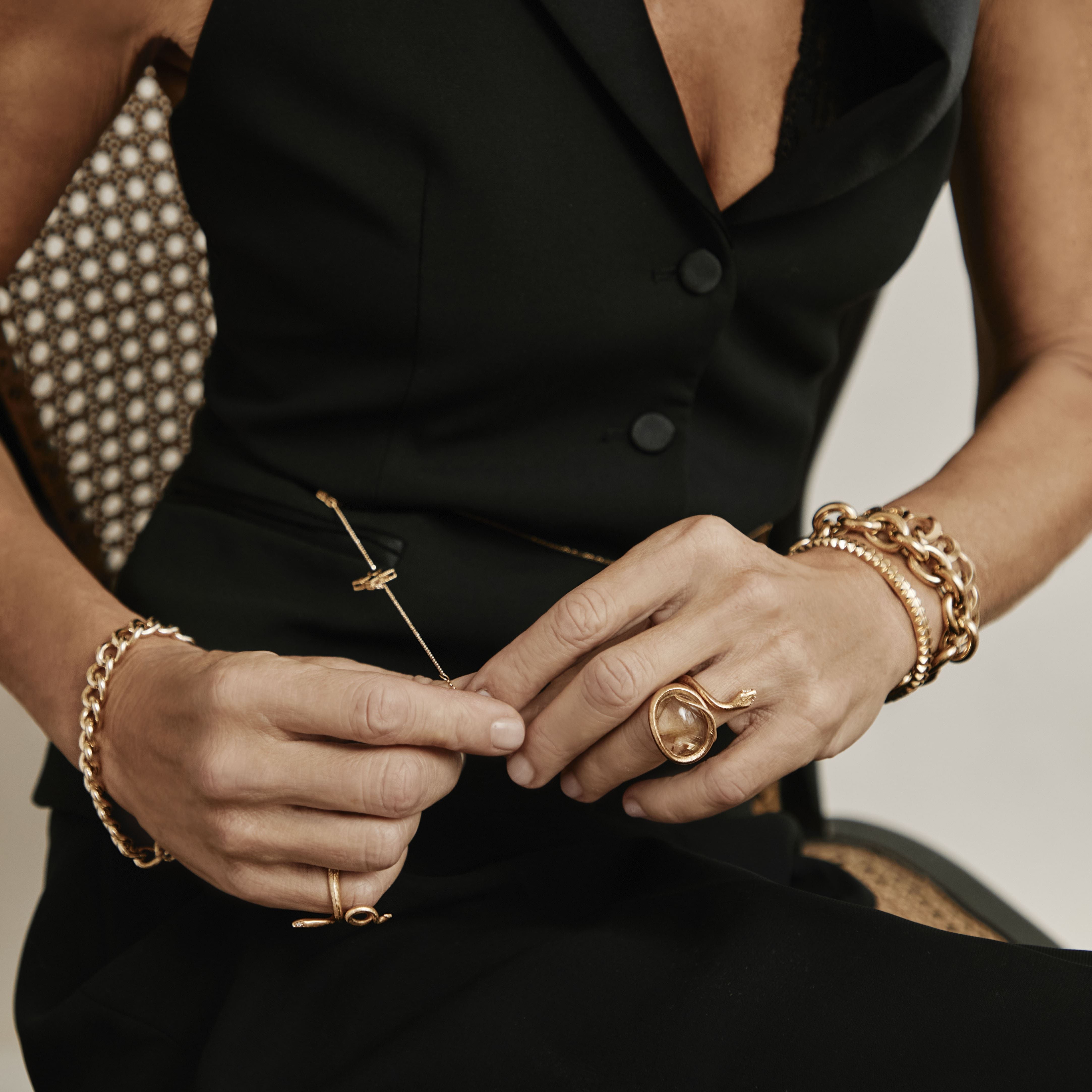 Long gold earrings with organic shapes that enhance all your naturalness. Show off your essence.