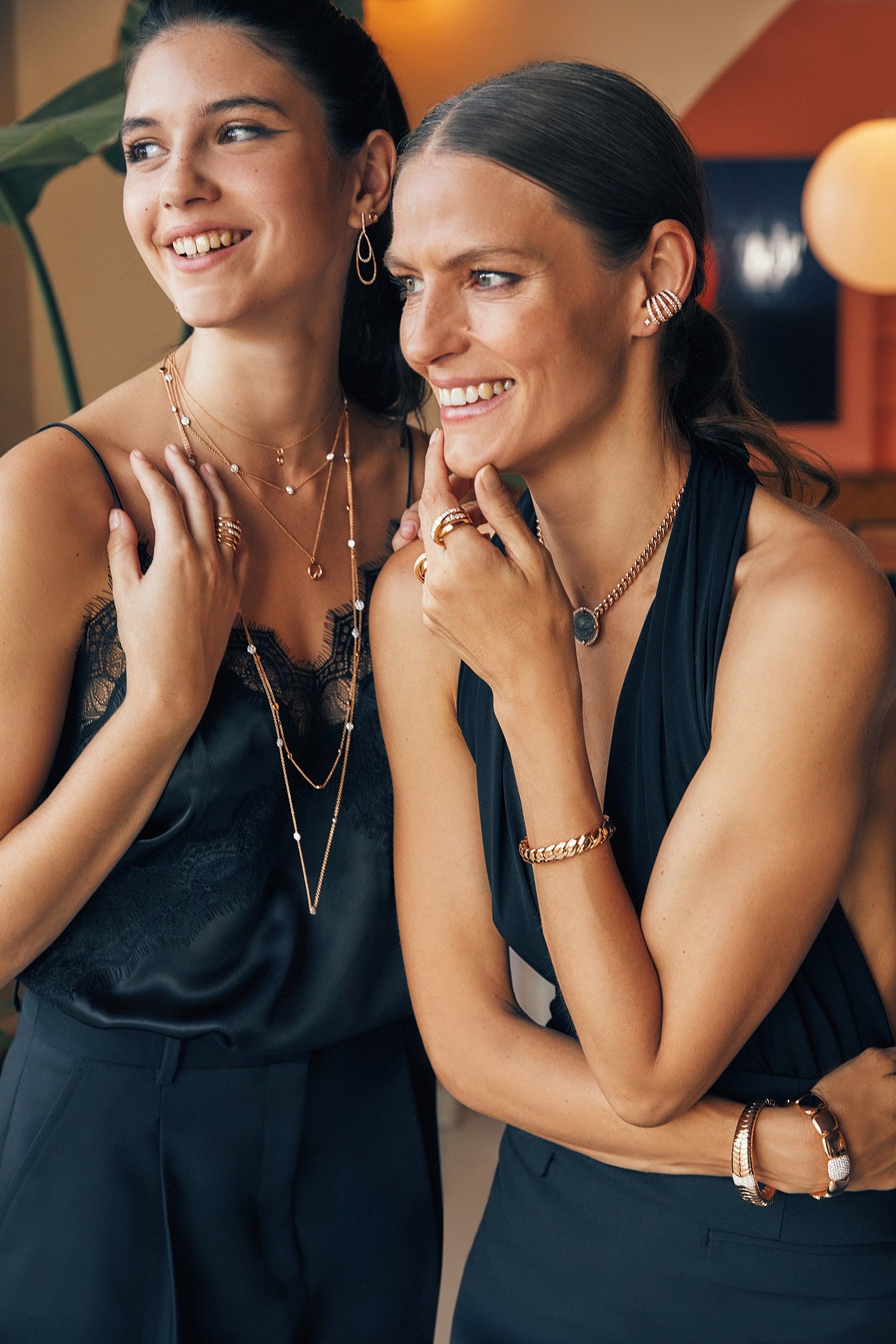 It is time to share special moments and meet your loved ones on these special dates. Moments of illusion that you'll remember forever.
Show off your true essence with jewelry that shows your personality.
Rose gold is a warm-toned metal made from 24k yellow gold and fused with other noble metals to give it this distinctive color. Once fused in the proper proportions, it becomes 18k rose gold. With this precious metal, we achieve different and elegant designs that don't go unnoticed.
Jewels for special moments
Jewels are more than a precious ornament, they are amulets capable of accompanying us throughout our lives and housing memories and special moments that are important to us.
Discover our selection of rose gold and diamond jewelery that will follow your path.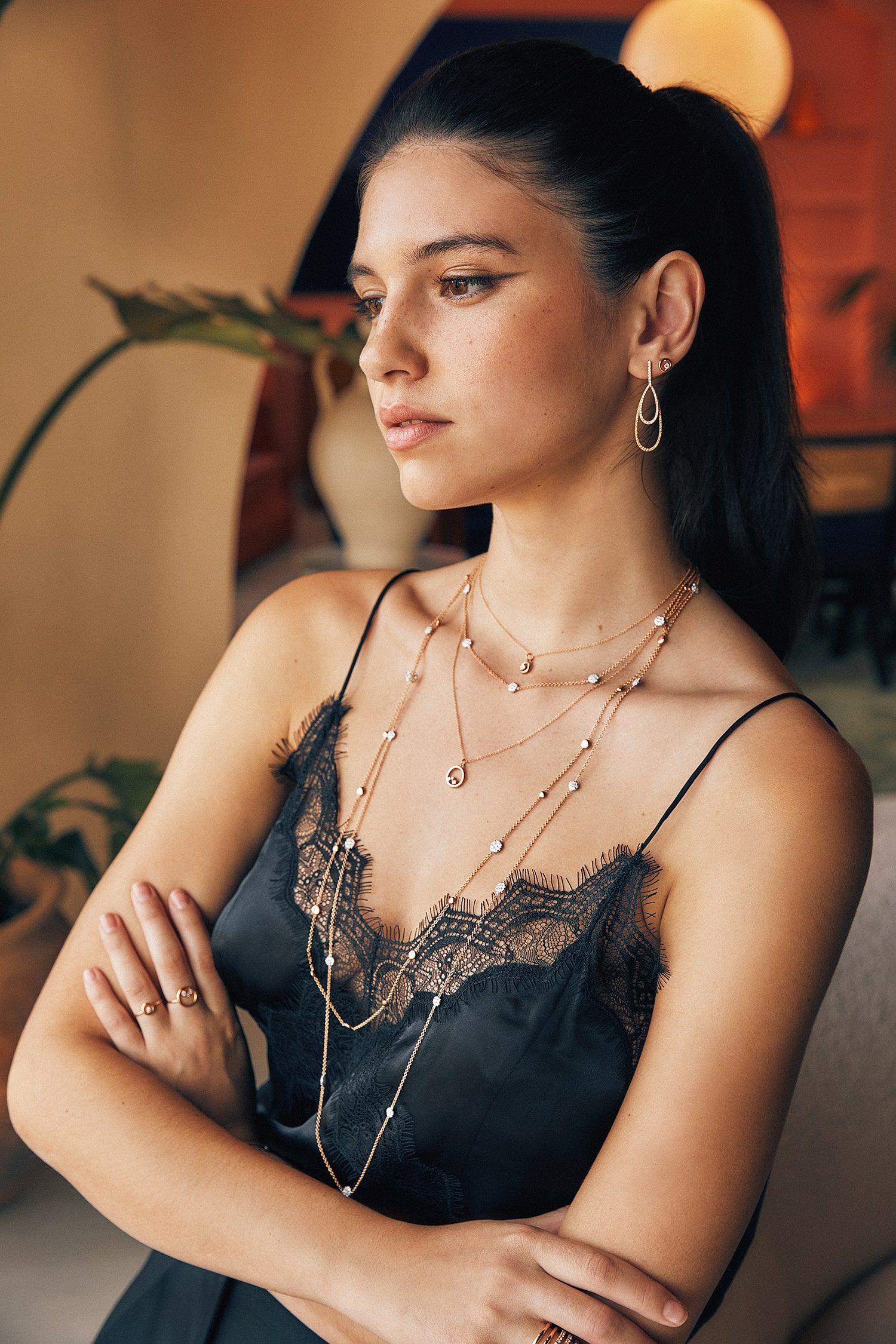 18k rose gold necklaces set with diamonds that will make you shine on a special night.

Diamonds are the most precious gems in the world. Extracted from the raw earth, they are meticulously carved by artisans, to bring out their maximum beauty. These everlasting stones are hand set into jewelry by our artisans, ensuring that they don't lose their essence.
Bulky, thin, chain, elastic or rigid bangle bracelets made in 18k rose gold in combination with brilliant diamonds. They are perfect jewels to accompany you in your daily life and show your essence in the most special moments.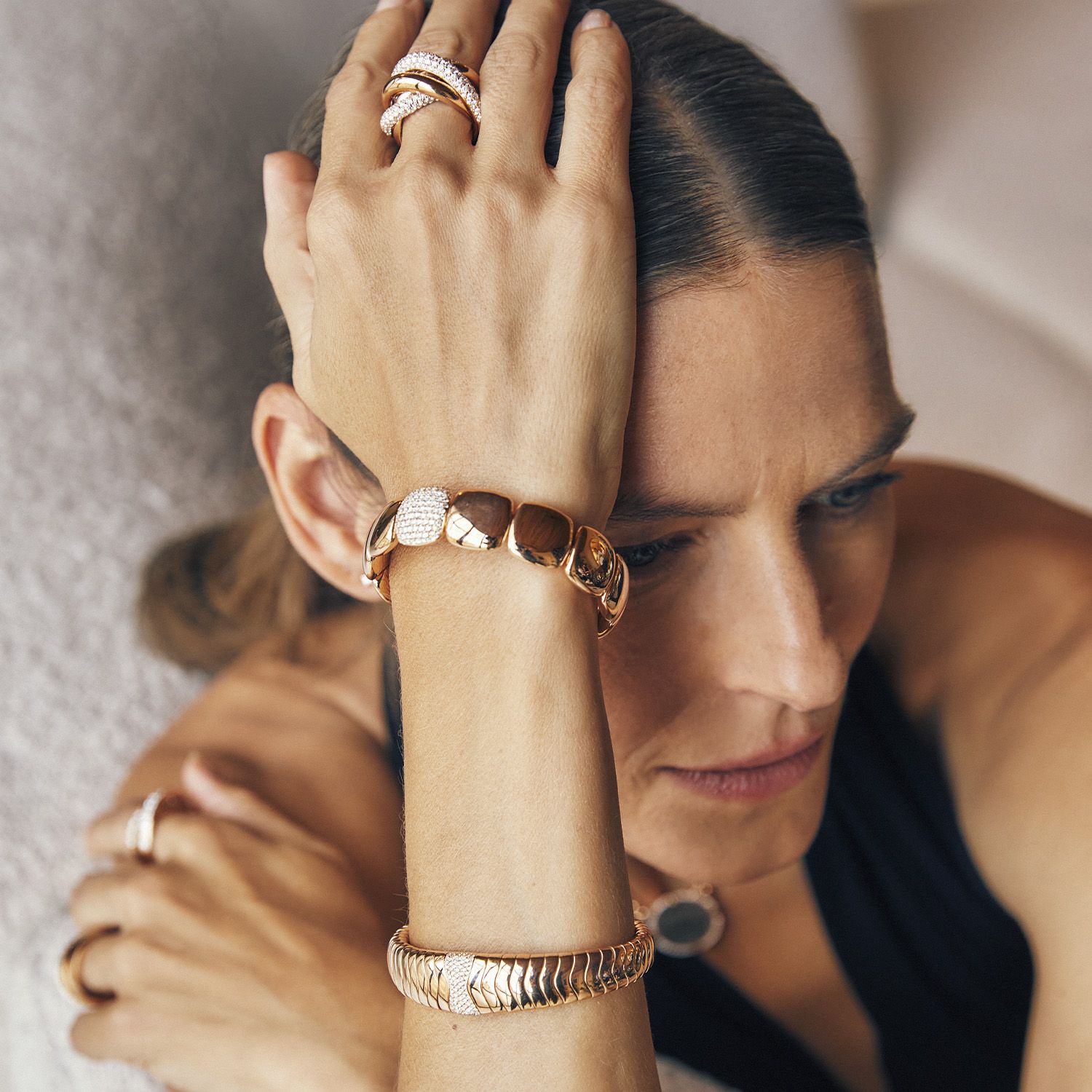 Comfortable and delicate rose gold rings that shelter white diamonds and illuminate your hands. Discover our selection for these holidays.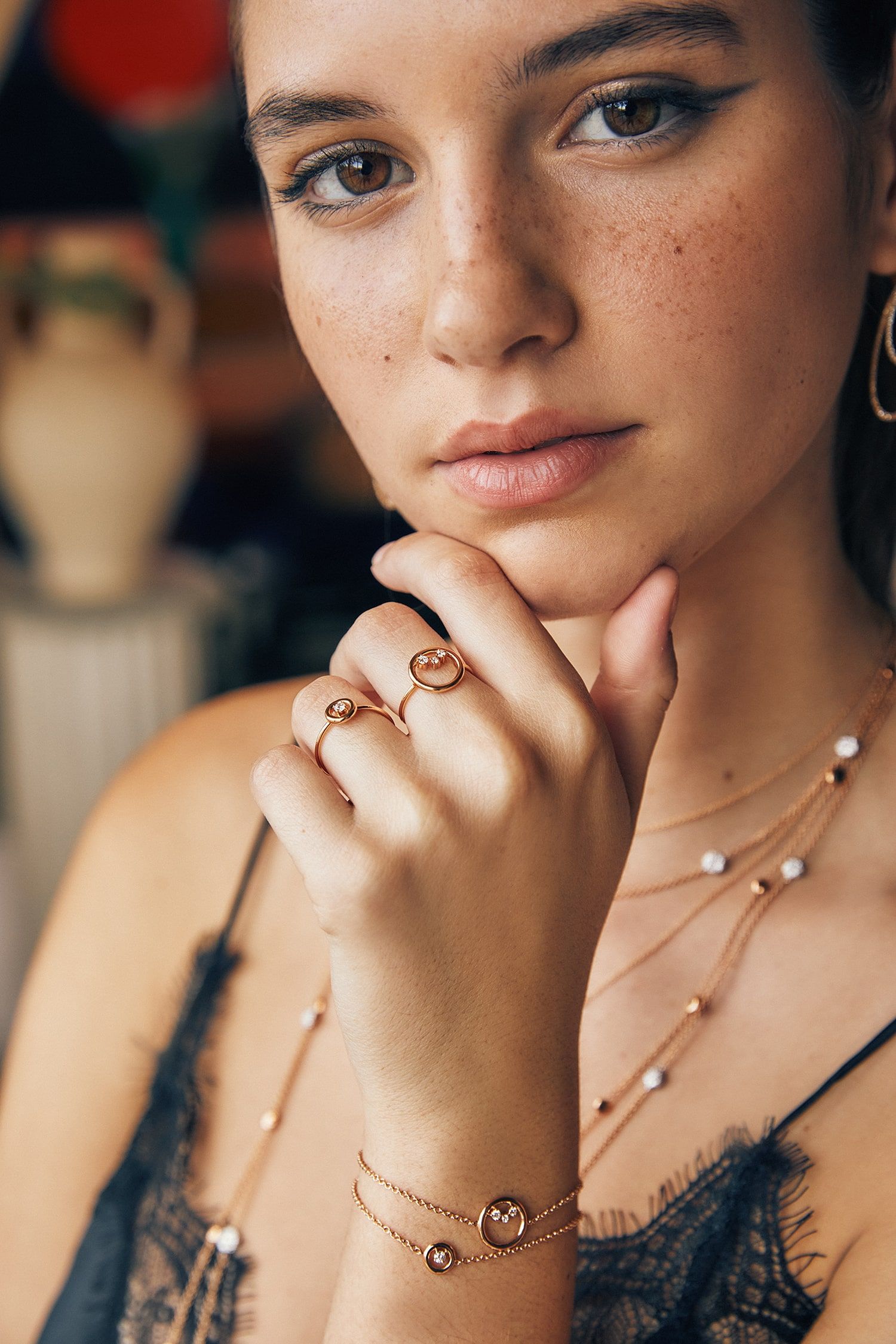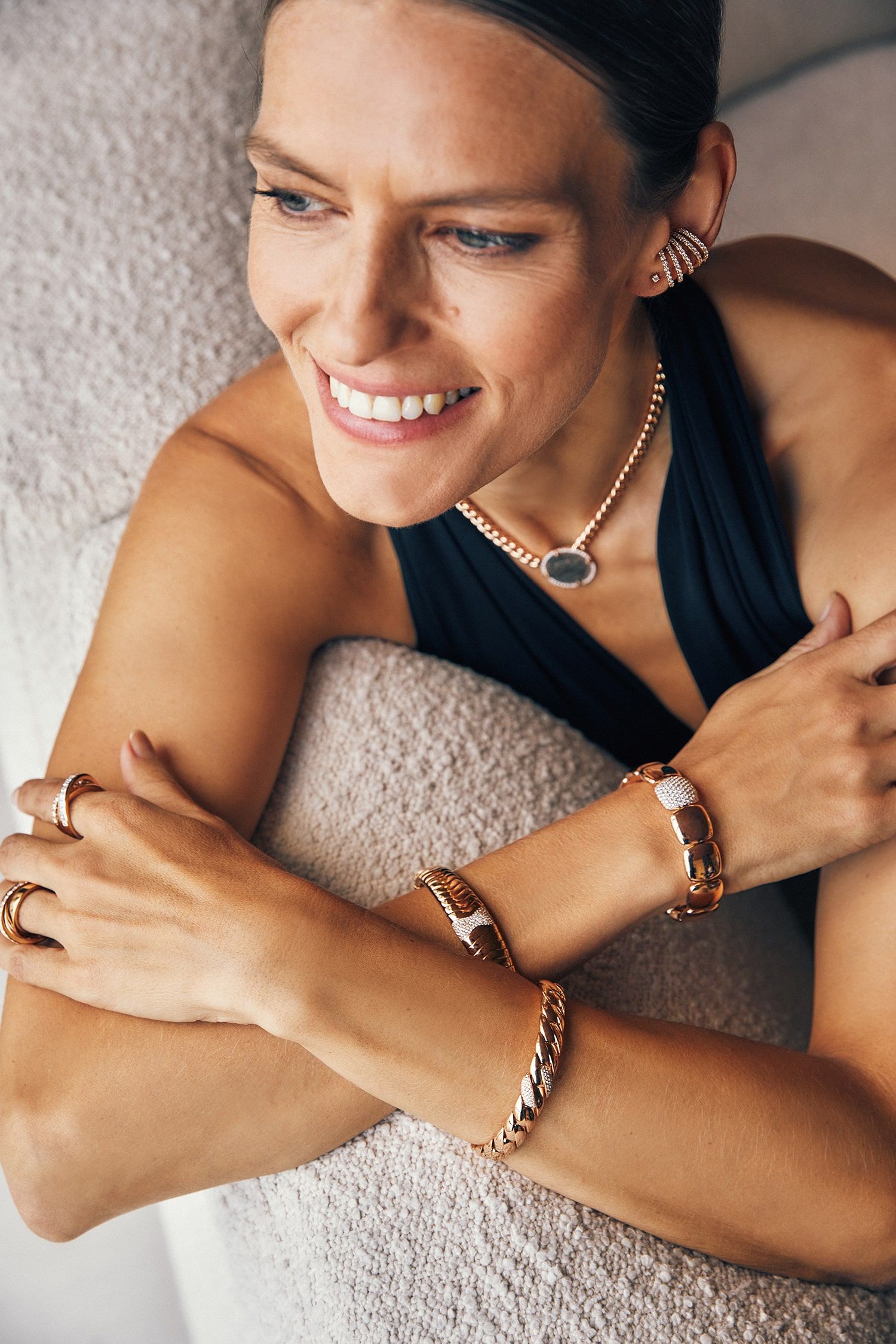 Light up your face with a gorgeous pair of rose gold and diamond earrings. Try some original drop earrings, diamond hoops, stud earrings or climbing earrings to enhance your style.